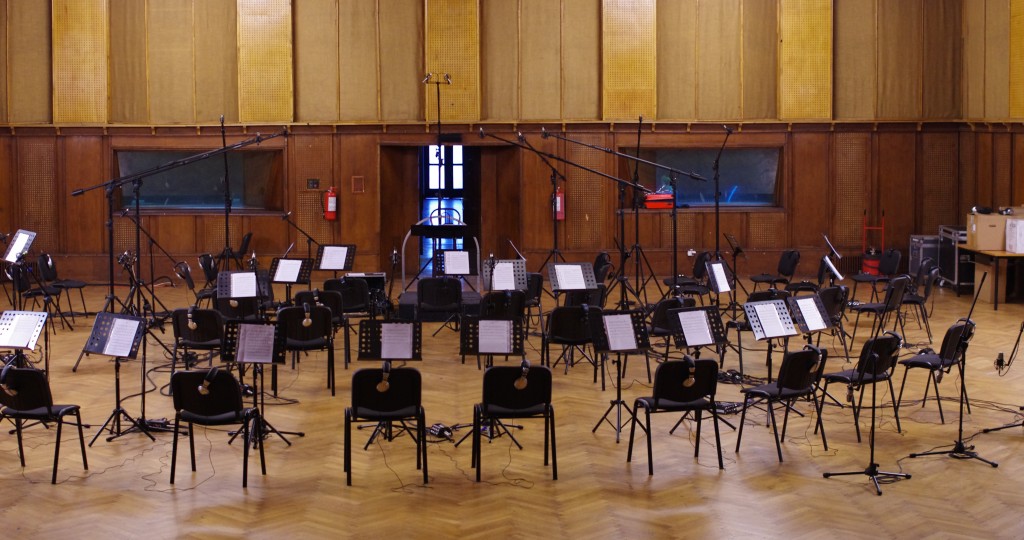 BUCHAREST RECORDING GROUP e' una organizzazione internazionale specializzata nella registrazione Orchestrale per Musica da Film, Musica Pop e Musica Classica , con sede negli Studi Media Pro a Bucarest, uno dei piu' grandi Scoring Stage e Film Facilities al mondo.
Disponendo di una Orchestra residente, la Orchestra Concertissimo, e' in grado di offrire servizi al livello del piu' alto standard mondiale, in termini tecnici ed artistici.
BUCHAREST RECORDING GROUP Recording – Mixing – Mastering for Music – Film – Multimedia.
BRG is a mondial supplier of technic and artistic services for recording of all music genres.

Is the newest Concertissimo's recording division founded in 2012 and settled ad MediaPro Studios in Romania – the largest film studios in Eastern Europe.
The Concertissimo ORCHESTRA represents the artistic element of BRG; it was founded on 1998 in Bucharest and is developing a parallel activity in Romania and in Italy.
The orchestra, formed by top class players with extensive experience, can boast an excellent artistic quality.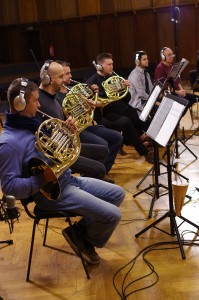 Most of Concertissimo's musicians have internationally proven their professionalism and talent, developing important careers as soloists or members of acclaimed musical groups.
The orchestra obtained international prizes for cinema and tv film recordings as SONORA INTERNATIONAL FESTIVAL for best soundtrack – edition 2009, 2010 and 2011.
Highly specialized in film music, CONCERTISSIMO Orchestra recorded more then 200 movie soundtracks and many live concerts in Romania and Italy, with high quoted musicians as Placido Domingo, Andrea Bocelli, The Priests, Simon Boswell, Paolo Vivaldi, Stefano Mainetti, Andrea Morricone, Pino Daniele, Daniele Falangone, Riccardo Eberspacher, Paolo Silvestri, Enzo de Rosa, Umberto Scipione, Pasquale Catalano, Leandro Piccioni, Fabrizio Bondi, Emanuele Bossi, Mario Lavezzi, Roberto Vecchioni, Ornella Vanoni, Kara Johnstad, Savio Riccardi etc.
SELECTED CREDITS WARNER SONY MUSIC EMI BUENA VISTA WALT DISNEY RAI – ITALIAN NATIONAL RADIO & TELEVISION RAI CINEMA RAI FICTION RTI – MEDIASET MEDUSA FILM TVR PRIMA TV EDIZIONI PAOLINE SAN PAOLO MULTIMEDIA – (Vatican Editions) RED BULL MUSIC ACADEMY MEDIA PRO MUSIC ALBATROSS ENTERTAINMENT CASANOVA ENTERTAINMENT JANUS FILM ARES FILM and other international film productions, recording labels and musical editions / publishers. MEDIAPRO STUDIOS – is one of Eastern Europe's largest and longest established film studio, with a tradition in cinema spanning over 60 years and thousands of films.
The Studio is part of MediaPro Entertainment, the content creation and production arm of Central European Media Enterprises – CME, the region's largest content creator and distributor.
With production services, facilities and over 25 TV stations in 6 countries, Time Warner-backed CME is the largest player of the area in the industry.
MediaPro Studios, Settled in Buftea, Romania, with over 230.000 sqm of sets and 19 stages, are now the center of a regional network of facilities.
Dozens of other stages are used for production throughout the CME countries (Romania, Czech Republic, Bulgaria, Croatia, Slovakia, Slovenia).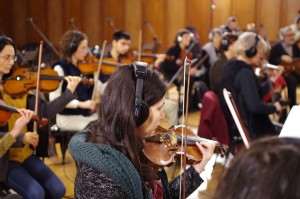 BUCHAREST RECORDING GROUP, Concertissimo and MediaPro Studios welcome you in ONE OF THE LARGEST SCORING STAGE IN THE WORLD MEDIAPRO STUDIOS SCORING STAGE 6
Characteristics:
– perfect acoustic
– capacity form more than 200 musicians
– all facilities for symphonic orchestras recording
– videoprojections equipment and control room.
Stage Size: 411,48 sqm / 1,350 ft.
Length: 25,75 m / 84,48 ft.
Width: 15,98 m / 52,42 ft.
Height: 9,46 m /31,03 ft.
Technic services:
– scoring stage for more than 200 musicians
– top class sound engineering
– high quality equipment
– remote recording sessions
– streaming
– video projections equipment
– logistic coordination Artistic services
– artistic direction of top class musicians of all music genres
– symphonic orchestra & choir
– big band and jazz ensembles
– ethno music & folkloristic instruments
– singers: opera – pop – jazz – folk – children choir – orchestra conductors – composers
Recording equipment (in Bucharest, Romania)
– Euphonix System 5 MC
– Pro Tools HD 3
– Apple computers
– Apogee and Digidesign Converters
– Neve, SSL, Millennia Media, Neumann
– Focusrite and Telefunken microphone preamplifiers
– Neumann microphones
– Lexicon 480 reverb
– Dynaudio and JBL monitors
– 80 Headphones channels
– Video monitors and video projectors.
Mixing equipment (in Rome, Italy)
– SSL 4000 48 channels E/G
– Pro Tools HD3 (64 channels)
– Apple computers
– Digidesign control 24 remote
– Genelec 1033 5.1 system
– Pmc monitors
– TC Electronic System 6000, Lexicon 480 reverbs
– Outboard: Neve, Millennia Media, Urei, Eventide, Focusrite